Problem solving
Where deposits are held in complex structural terranes, it can be hard to identify and isolate the key elements of the structure and its history in order to understand their interactions and impact on mineralisation. Location and style can be intimately dependent on timing and distribution of deformation phases and these can be hard to untangle when you have limited exposure and field data.
Our team have doctoral-level experience of both small scale deformation and large scale structures and decades of structural geological consulting experience. We can help you dissect, analyse and understand your data and build a model that accurately describes your project's potential.
Transition Elements and Xplore Global have come together to create a new consulting service, allowing you to access integrated, cross-discipline analysis and model definition for your project. Together we can build your geochemical and structural data into a consistent, coherent model to predict optimum locations and focus your exploration strategy.

Mineralised fluids are actively mobilised by structural activity, allowing enrichment and deposit of metals in host lithologies, alteration haloes and vein systems. Structural analysis provides a better handle on ore distribution, ore/waste boundaries and controlling features. Geochemical analysis builds understanding of the distribution, relationships, tracers and dispersal pattern of enrichment. Both are key to building a robust and confident understanding of your deposit.
Exploration Geology and Geochemistry
Specialist advice on all matters related to prospecting, field exploration operations, geochemical exploration techniques, QAQC
Comprehensive evaluation of surface geochemical and drilling datasets beyond commonly practised univariate anomaly detection
Integration of mineralogical techniques to inform on geochemical signatures and vice versa
Delineation of mineralogical and mineral system signatures from geochemical and geological data
Advice and best practice implementation of orientation studies and other field surveys
Training of local team in GIS, ioGas and other packages.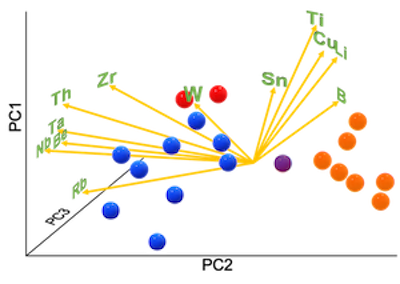 Structural Geology
Regional to local structural interpretations of geophysical, outcrop and borehole datasets
Development of a structural evolution and ore deposit model
Development of a mineralising fluid flow and distribution model
Integrated exploration targeting and mineral prospectivity mapping in GIS
3D geological modelling in standard or specialist software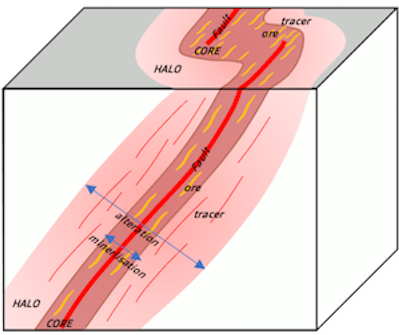 We strive to improve your exploration workflows and targeting and to help you understand the practical implications of ore body formation. We combine experienced, expert geochemical and structural analysis to create a robust, predictive understanding of your project